The IntegriSport Next Erasmus + Project starts its implementation phase by launching the Awareness Raising Sessions this month.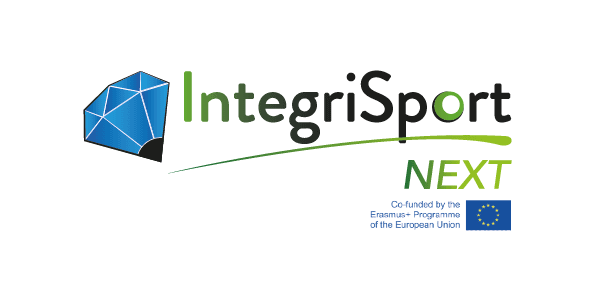 IntegriSport Next Erasmus+, the project coordinated by CSCF – Foundation for Sport Integrity, will be holding the Awareness Raising Sessions within the upcoming seven months (from September 2021 to April 2022) in the six partner countries in order to provide knowledge and raise the awareness of law enforcement officers and judiciaries on all aspects of the manipulation of sports competitions. This will increase the efficiency of sport manipulation-related crime investigations and prosecution activities.
After successfully completing the preparation phase of the project with the development of comprehensive research, the Awareness Raising Sessions are to be launched this month beginning with Estonia and continuing in the following order:
Dates of the Awareness Raising Sessions
Estonia: Sep 28-29, 2021
Finland:  Nov 2-4, 2021
Sweden:  Nov 24-25, 2021
Georgia: February 2022      
Cyprus: March 2022
Malta: April 2022
These Awareness Raising Sessions will be provided to local stakeholders by CSCF, GLMS, and FIFPro experts, as well as by the Council of Europe, Interpol, and local stakeholders, on the manipulation of sports competitions (match-fixing) and criminal activities from four key points of view: sport, law enforcement, betting, and cyberspace. The partner organisation and host will invite law enforcement officers, prosecutors and judges to participate in the training as well as other stakeholders of the domain for combating sport manipulation.
In addition, there will be a Peer-to-Peer Meeting of law enforcement agencies and judicial authorities from the host countries and other countries to develop the capacity and cooperation in their investigations and prosecution techniques in sport manipulation cases.
This project is an important platform for raising the awareness of law enforcement and judiciaries of the damages of sports manipulations (#matchfixing), bringing together the efforts of different organisations around Europe:
Coordinator:
CSCF – Foundation for Sport Integrity
Country Partners:
The Cyprus Police
The Estonian Police and Border Guard Board 
The Ministry of Culture, Sport and Youth of Georgia
The Malta Police Force 
The Swedish Sports Confederation
The Finnish Center for Integrity in Sports (FINCIS) 
Partner organisations 
Katholieke Universiteit Leuven (KU Leuven)
The Global Lottery Monitoring System (GLMS)
Supporting Partner:
Internationale des Footballeurs Professionnelles, Division Europe (FIFPro)
"These awareness raising sessions are an essential part of the of the project itself because they provide awareness to the law enforcement officers, prosecutors and judges who can deal with sport manipulation-related criminal issues in the Partner Countries. Therefore, in active collaboration with our partners of the host countries, IntegriSport Next Erasmus+ invites representatives of organisations involved in the fight against sports manipulations to intervene and participate in the events. We expect around 50 participants per workshop, per country." – Norbert Rubicsek, CSCF Director.
For more information, please contact the CSCF Project Team:  
integrisportnext.admin@cscfsport.com