HOW WE HELP PARTNERS AND CLIENTS  
CSCF
Services
Our Mission and Vision are achieved through the specialized team and network of highly qualified experts and leading sport organizations, athletes, and private and public organizations of the domain, at the operational and strategic levels, dealing with any issue of sport integrity across our spectrum of services in this field:
Build customized integrity training and education programs for sport and public and private organizations.
Facilitate and advise sport and public and private organizations at operational and strategic levels to have the maximum impact on protecting sport integrity.
Develop programs on the protection of vulnerable groups and individuals to prevent them from becoming victims and / or perpetrators of criminal activities.
Review and development of ethics, compliance, and sport integrity policies and regulations such as codes of ethics, codes of conduct and discipline, compliance procedures and good governance. 
Develop and plan the establishment of sport integrity units as well as whistle-blower systems.
Comprehensive "risk assessment" of the threat to a sport or organizations from integrity breaches. 
Map out the primary sport integrity issues and provide advice on how to handle them. 
Advice in betting fraud analysis in relation with suspicious sport cases.
Unique approach to project management of programs related with values, integrity, ethics, compliance, governance in sport.
Develop and reveiw of safeguarding policies to identify and deal with different kinds of violence: Discrimination, hooliganism, racism, or sexual abuses, etc.
Offer expertise to sport organizations, law enforcement agencies and judicial authorities to:
Collect, collate, and structure information effectively and appropriately in order to support procedures launched that may have links to investigating sport cases. 
Lead disciplinary investigations in integrity matters. 
CSCF
Why get involved / work with CSCF Sport Integrity Group?
The Group, made up of CSCF Foundation for Sport Integrity and the CSCF & Partners Consulting firm, gives different alternatives to organizations to partner with us based on their needs and priorities.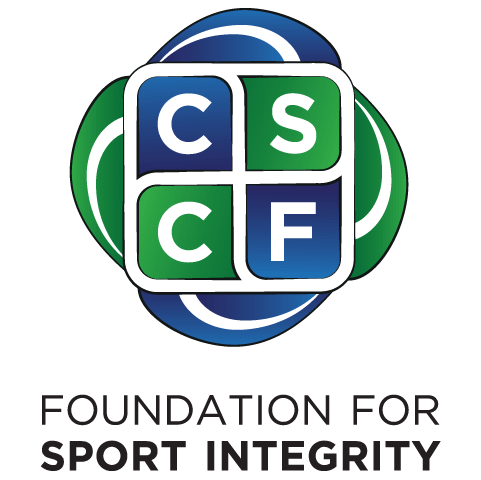 CSCF Foundation for Sport Integrity
We support and get support for effective and innovative programs and partnerships in the field of our expertise with a multidisciplinary approach in the core areas of values and integrity.
CSCF & Partners Consulting
We provide independent guidance and advice on strategic decision-making as well as operational assistance, towards the integrity of sport, and to the different actors of the sports ecosystem.