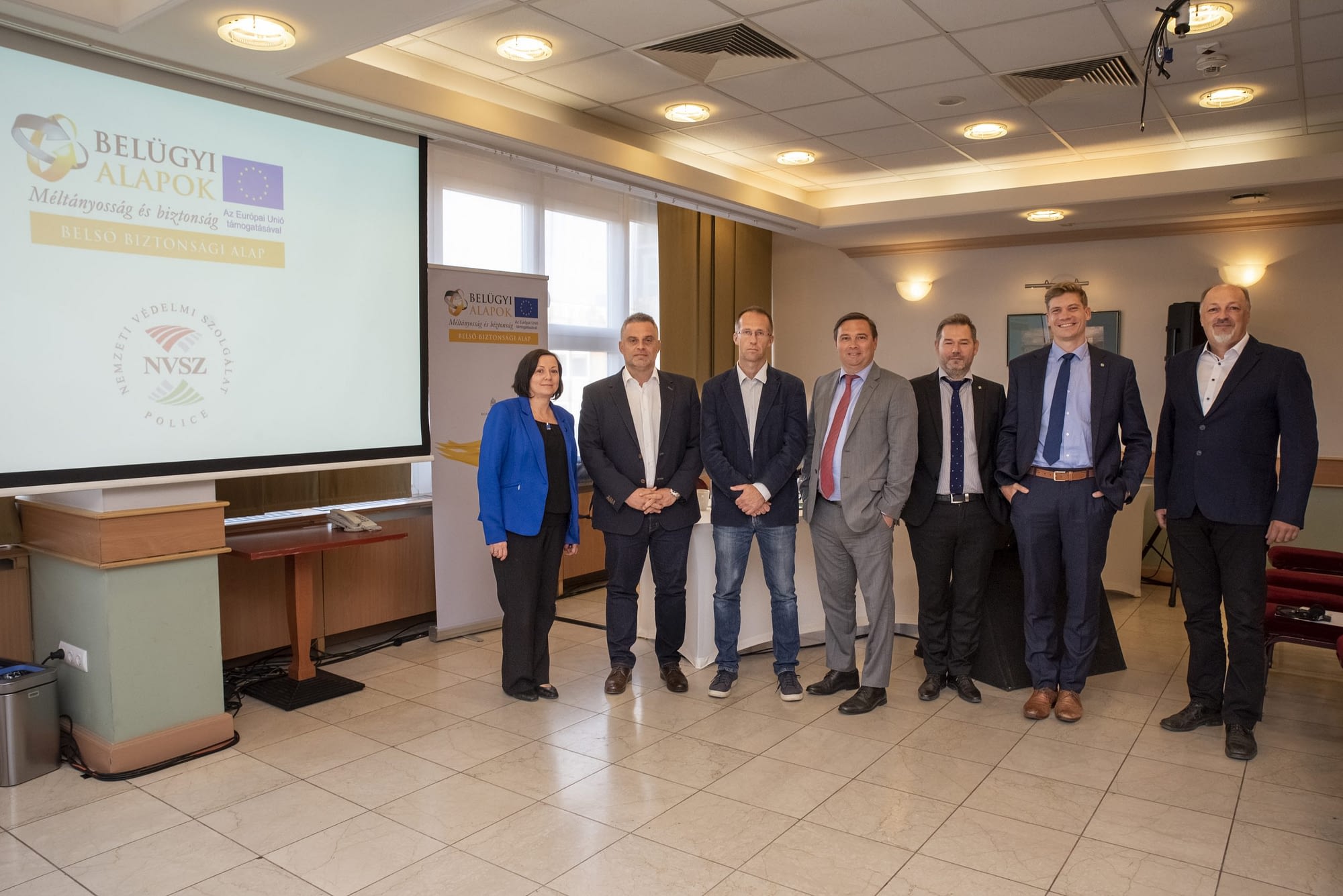 20 September 2022, Budapest. The National Protective Service of Hungary organized, together with CSCF Sport Integrity Group, a symposium on manipulation in sport and related criminal activities for investigators of the Hungarian Police and the National Protective Services.
CSCF Sport Integrity Group, namely, Director and former Hungarian police officer, Norbert Rubicsek, and content officer Alban Zohn, together with CSCF-appointed experts, delivered a comprehensive seminar to over 100 participants on different aspects of sport manipulation and corruption, as well as other criminal activities in sport.
CSCF Sport Integrity Group's experts were joined by specialists from the Hungarian Prosecution Service, the Portuguese Judicial Police, the Hungarian Basketball Federation and Szerencsejáték Zrt, and the Hungarian state lottery. The presenters introduced participants to the crimes inherent in the manipulation of sport, the growing risk of e-sport manipulation, and betting issues associated with manipulation. The presenters also shared methods of best practice derived from cases in Hungary and Portugal.
Norbert Rubicsek, director of CSCF Sport Integrity Group, who was the moderator and one of the sport manipulation experts on this event, commented: "When we connect wrongdoings to the sport domain, we may be tempted to leave sport to protect itself with no external support. Looking at the issues international sport has been facing in the last decade, we can see that this approach, while generally effective with regard to disciplinary measures, leaves a caveat with regard to non-disciplinary actions. Sport organisations should not be expected to be equipped to fight against organized criminal groups alone. This would endanger athletes and sport management, expecting them to take on, in some way, the role of law enforcement. Outside the disciplinary jurisdiction, taking on such criminals is the duty of law enforcement.
The key to this endeavour being successful is awareness and knowledge: the investigators should know not only that there is an actual crime allegedly committed but they should also understand it and be able to relate it to the modus operandi they have already likely seen in other areas. Our aim through this symposium was to facilitate understanding by law enforcement officers of the potential crimes through misuse of sport and to understand the background and underlying issues"
CSCF highlighted topical integrity issues in sport and emphasized e-sport in particular, given the unique risk factors that make it a tantalizing target for criminal activity. E-sport has rapidly evolved from an entertainment platform with minimal following. The popularity, revenue, and betting now rivals, even surpasses, that of traditional sports. The disjointed regulatory scene will continue to be abused by criminals who, throughout history and across culture, prove themselves adept at changing tactics to exploit vulnerabilities in other contexts.
The symposium is the first edition of the educational pathway that will prepare the Hungarian law enforcement for sport manipulation and sport related criminal activities. The next event takes place in November 2022.